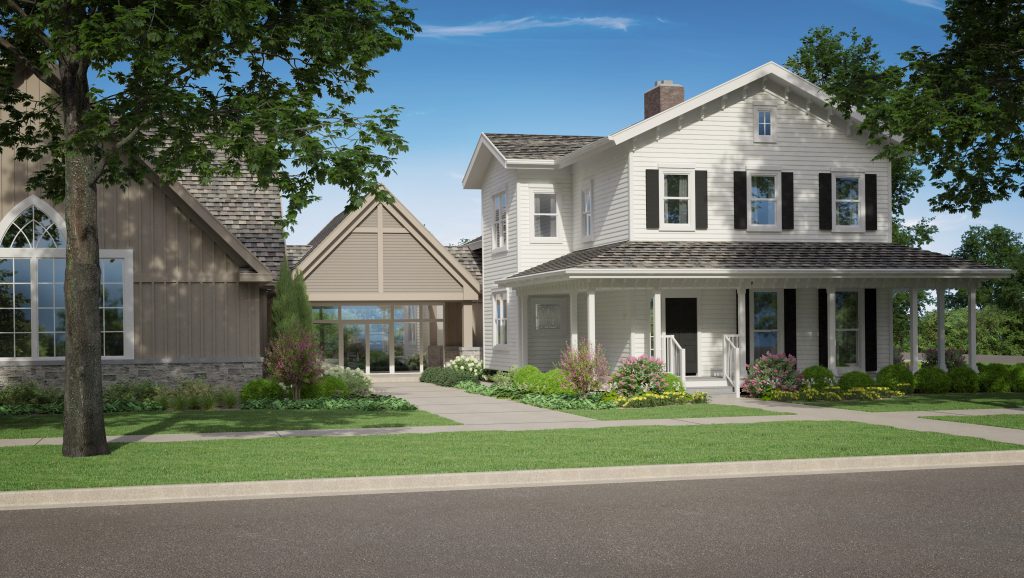 Renewing Our Mission
In conjunction with our 150-year celebration, St. Mark's began the Cornerstone Campaign, a two-year capital effort to renovate the Larrabee House and connect it to the church building with a visitor-friendly atrium.
The vision for this investment and labor was born from three important desires:
1) A desire to continue the strong Gospel ministry of St. Mark's in the Tri-cities area. This coincided with a rewriting of our purpose statement which now reads:
"We are a Christian community that worships God in the Anglican tradition, engages the historic teaching of the church, and participates in Christ's mission."
2) A desire to make room for those who are not yet part of St. Mark's. Our growing church envisioned this investment as suitable not only for the current generation, but especially for future generations of St. Markers - particularly those for whom we pray and whom we strive to reach with God's good news.
3) A desire to maximize the ministry potential of our strategically located property. The Larrabee House was becoming maintenance-intensive and not as effectively deployed for ministry as it could have been. This desire also included our wish to match our property updates with the look and feel of downtown Geneva, our historic gathering location.
Your Generosity Is still needed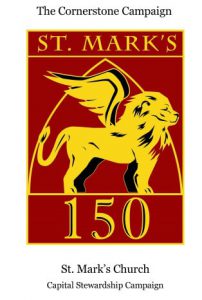 Though on-site construction is near completion - we hope to dedicate the new facilities in summer 2020 - this missional effort is still in need of your help. As we approach the end of the two-year giving window, here are two important financial updates:
Of the $987,000 pledged by the St. Mark's Church community, approximately $224,000 is still outstanding.
This capital campaign also assumes a $550,000 mortgage debt.
Your generosity continues to be critical for the completion of this capital effort. Please use our online giving page to make contributions. Select the "Cornerstone Capital Campaign" fund on the pull-down menu.
Thank you for your investment in God's work through the St. Mark's church family.
---
Larrabee House History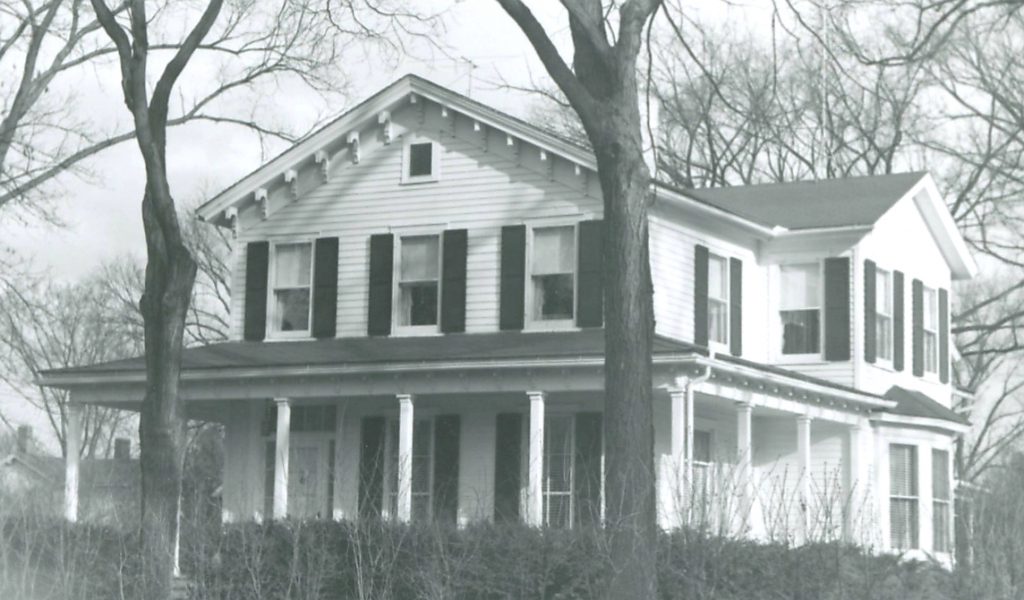 The Larrabee House was originally built in 1854 by Elbridge G. Hall and sold upon completion to William Larrabee as his family home. Mr. Larrabee was at one time the secretary and treasurer of the Chicago & Alton Railroad Company and served as the mayor of Geneva in 1879. As a private residence, under several owners, the house has passed through periods of neglect and phases of remodeling. This historic property became the rectory of St. Mark's parish in 1960. The house was relocated once on the property in the early 2000's. In addition to housing St. Mark's rectors, it has also been utilized for St. Mark's children's ministry and as meeting space for adult spiritual formation programs.